Skip to Content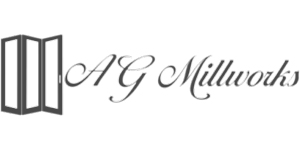 AG Millworks Custom Patio Doors: Handcrafted with Care
AG Millworks custom patio doors are works of art that also happen to have precise functionality. The brand offers a full range of patio doors, including bi-fold, slide, lift and slide, and French swinging doors. No matter the size or desired look, AG Millworks has a patio door for your unique space.
Experience true indoor-outdoor living with AG Millworks doors, delivering seamless transitions and beautiful vistas.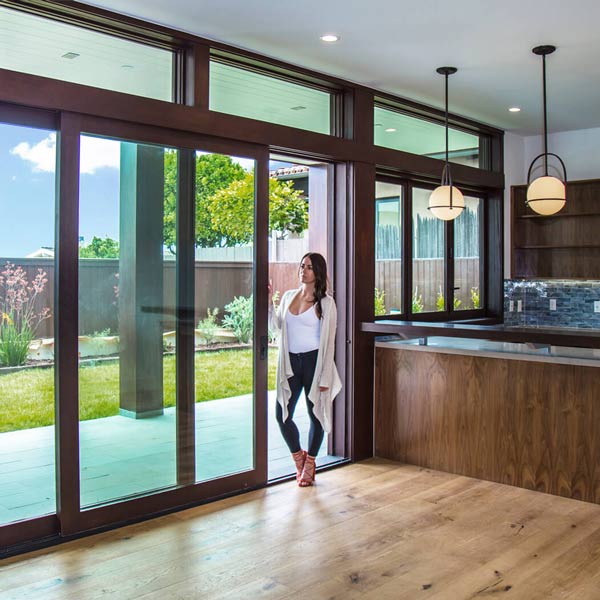 Large Panels Available
Want a virtual wall of windows? You can get just that with individual panels as large as 14' wide and 13' tall. Even with such expansive glass, your energy efficiency won't be compromised. Plus, you can customize almost any feature to make your new patio doors even more special.
Wood Interior, Extruded Exterior
Enjoy the rich look of wood on the interior of your patio doors while keeping the exterior protected with extruded aluminum. The exterior includes a baked-on Kynar paint, available in a rainbow of colors. Bi-fold doors can also be ordered with wood exteriors.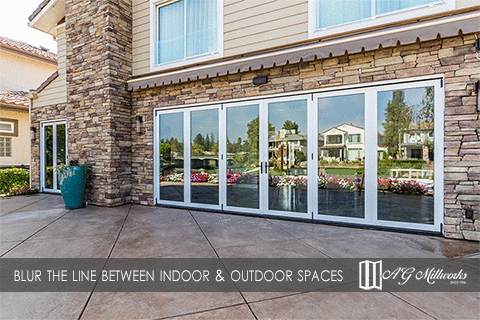 Why Choose Pellco Windows & Doors for AG Millworks Custom Patio Doors
Your new custom patio doors are an investment in your property, so you'll need a team of experts to help. Our knowledgeable staff will work with you to design the perfect patio door, going oversizes, operating types, and finishes. Our expertise means you won't run into challenges. Once they arrive, you can depend on us to install them expertly.
Start your patio door project today by contacting us about AG Millworks products.
Windows and Doors of the Highest Quality and Value