Skip to Content
Pellco Windows & Doors Is Your Local Window Expert
Pellco Windows & Doors in Southern California has been the trusted leader in residential windows for over 30 years. Our experienced team of professional designers and knowledgeable sales team can help you find the right window for your home. We carry a wide selection of the top window manufacturers to offer you the best features at an affordable price. When you choose us for your window sales, you can be confident that you're getting a high-quality finished product. If you plan on selling your home in a few years, upgraded windows are a significant selling point for potential homebuyers. New windows will not only increase the value of your home but will create a lasting impression. Contact us today to get your free quote.

Window Replacement Services
When it comes to replacing your home's existing windows, you want something that not only looks great but will help save you money on energy costs. Luckily, we carry windows from the top names in the industry that offer a "wow"-factor while also keeping your home insulated. The brands we carry include Fleetwood, Marvin, Jeldwen, Andersen, Milgard, and many more. When you choose us, our team will understand your needs and style to find the right window for your home. If you need inspiration for your window replacement service, check out our gallery of work. We have helped hundreds of homeowners. Discover how we can help you too.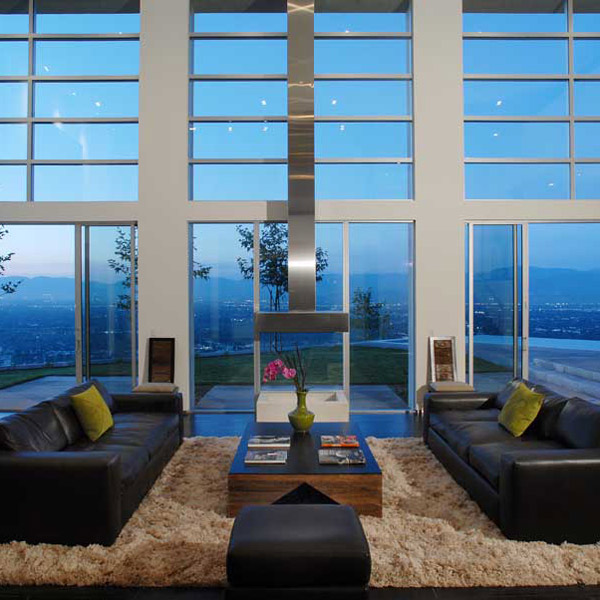 Types of Windows We Offer
At Pellco Windows & Doors, we offer a wide range of window types to fit your home's style and need. Our team will work with you to find the right window type for your home. We'll consider things like whether you need them to open and how much light they'll let in. We also offer special frosted windows for added privacy.
Double-Hung Windows – Double-hung windows are the standard window type for homeowners. They have operable upper and lower sashes so that the window pane can be opened at the top or the bottom. Some double-hung windows open outward.
Single Hung Windows – Single-hung windows are nearly identical to double-hung, except that they have only one operable sash, which allows you to open the lower pane of glass.
Sliding Windows – Sliding windows are ideal for smaller spaces, including laundry rooms, basements, and bathrooms. They operate on a horizontal track.
Awning Windows – Awning windows are opened using a hinge, so they stay propped open. They are ideal for ventilating warm are out of your home.
Skylights – We sell skylight windows that allow natural sunlight to filter into your home. Choose skylights that can be opened to ventilate hot air. They can be installed in your living room, bathroom, 2nd story bedroom, or finished attic.
What are the Benefits of Replacing Windows?
When it comes time to replace your home's windows, you may be worried about the upfront investment. However, whether you plan on selling your home or don't plan on moving, new windows offer a wide variety of benefits, including:
Enhance Energy Efficiency
Windows that don't perform can be a huge drain, impacting your energy bills. When you choose to replace your windows, high-performance frames combined with glass that has Low-E coating and argon gas will boost your energy efficiency. Keep rooms warmer when it's cold and cooler when it's hot.
Decrease Energy Bills
Replacing old windows with ENERGYSTAR® certified windows can reduce energy bills by as much as 12%. Lower energy consumption also reduces greenhouse gas emissions from power plants and homes.
High Return on Investment
Remodeling Magazine's "Cost vs. Value" reports an estimated 85% return on investment when replacing windows with vinyl or wood products on the West Coast. That's a huge amount to recoup on such a worthwhile investment.
Remove Maintenance Headaches
New windows usually require very little maintenance, especially vinyl and fiberglass frames. You won't have to worried about painting, fixing leaks, or caulking.
Experience the Quiet
The right window frames paired with performance glass help to block out exterior noise. Depending on your location, we'll advise on the best solution for a quieter room.
Feel More Secure
With window frames designed to be stronger, you'll have peace of mind about safety. We carry windows that meet and exceed California's top standard and security codes.
Boost Curb Appeal
Updating your windows can transform your home's exterior. Have all your neighbors envious of your new, elegant windows.
Window Brands We Trust
We could choose any window manufacturers, but these are the brands we rely on every day. They have proven consistently to deliver a quality product that's correct and on time. Explore more about these brands to get an idea of your options.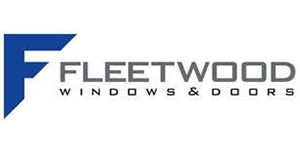 Since 1961, Fleetwood Windows & Doors has been producing aluminum windows and doors at pristine, high-quality levels. Their versatility and durability throughout their line of products are what we love about them. From patio doors that offer seamless flow from interior to exterior to high-performance windows with excellent energy efficiency, there isn't a single product we wouldn't recommend by them. Additionally, all of their products come with a transferable limited lifetime warranty.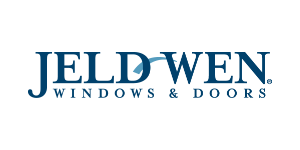 As one of the world's largest and leading manufacturers of windows and doors, Jeld-Wen provides industry-leading warranties and phenomenal service on all its products. They specialize in energy-efficient doors and windows that protect your home from the elements while lowering your emissions and energy bills. And they do all this at competitive rates without sacrificing quality or durability.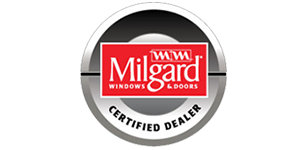 As one of the largest and most trusted names in windows and doors, we're proud to provide our clients with Milgard products. Every one of their windows and doors is custom created to meet your exact specifications and needs at no extra charge or added time. They have a wide variety of materials and styles to match nearly any home's motif. If you are only replacing a few windows or building a home from the ground up, Milgard is one of the best companies for premier windows and doors. They also have a fantastic service policy and limited transferable lifetime warranty.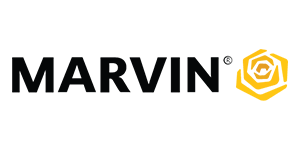 Since 1912, this family-owned and -operated company has been proudly producing excellent products with beautiful craftsmanship. They're continuing to raise the bar by creating high-quality, beautiful windows, doors, skylights, and more. Their simplistic yet elegant style is what we love about them.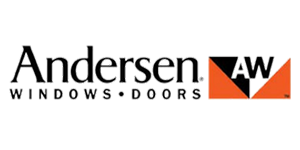 Andersen Windows & Doors have been pioneering new products with high-quality standards for over 115 years. As one of the premier window manufacturers in the country, they're consistently creating beautiful windows and doors that we love installing in our customers' homes. And to back up their excellent craftsmanship, they stand behind their manufacturing by offering some of the best warranties you'll see among home renovations.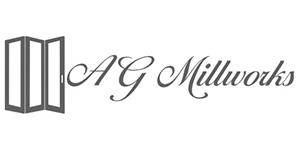 AG Millworks custom patio doors are works of art that also happen to have precise functionality. The brand offers a full range of patio doors, including bi-fold, slide, lift and slide, and French swinging doors. No matter the size or desired look, AG Millworks has a patio door for your unique space.

Enjoy inside-outside living with no compromises when you choose Centor patio doors. Centor combines all the necessary components for a complete system with doors, hardware, and screens. Let natural light flow into your spaces with these high-quality, well-designed doors. Centor offers bifold, folding, and swing doors.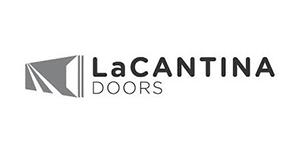 LaCantina Doors embody refined elegance and contemporary styling. Expanded panels of glass allow you to blend your interior and exterior living spaces. The brand offers multiple types of patio doors, including folding, sliding, and swing.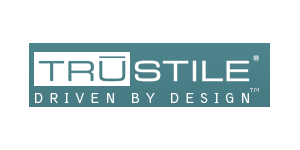 Since 1995, we've been on a mission to demonstrate the impact that well-designed interior doors can have on today's home. This mission has led to numerous innovations, from pioneering the use of MDF for painted doors to developing the industry's broadest made-to-order product line with over 400 styles across all architectural categories.
Choose the Right Team for Your Windows
Your home's windows can last for up to 20 years before they need to be replaced. When it's time to find new windows for your home, then choose the experienced professional at Pellco Windows & Doors. We have a wide selection of windows available from some of the top manufacturers. Our high-quality windows come in a variety of styles and configurations, and we can help you choose the ones that fits your needs. Whether you're replacing a single window or all of the windows in your home, we're the experts to trust. Contact our team today in Southern California to get started with a free quote.
Windows and Doors of the Highest Quality and Value