Skip to Content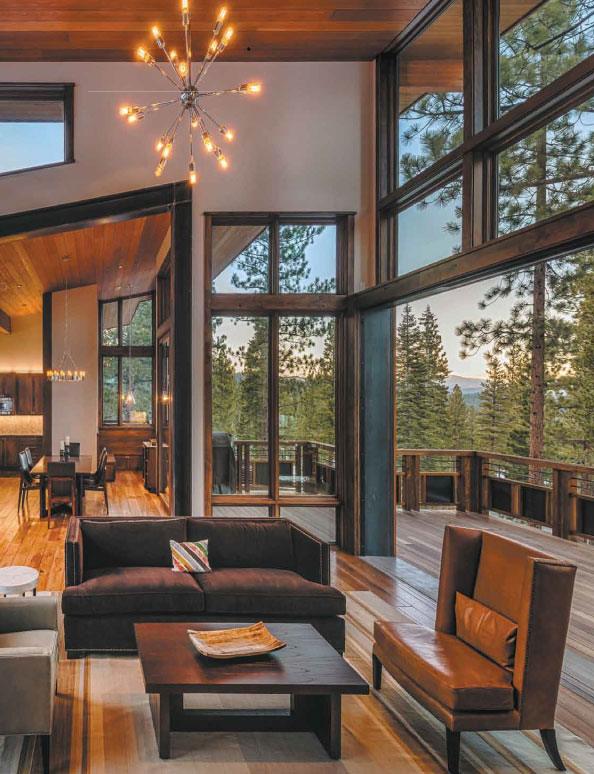 Redefine Boundaries
Take the Indoor & Outdoor Lifestyle to the Next Level With the Ultimate Sliding Glass Wall System
Sizes
Custom and standard sizes available
Panels built as tall as 16' with AAMA ratings
Rough openings as wide as 60', panels up to 1300 lbs.
Coastal ratings tested for oversized panels to TAS (Miami-Dade protocol)and ASTM standards
Configuration
Panels slide straight, curved, corner, into a wall pocket, jamb to jamb, barn door style, or custom options
Aluminum profile is an extruded 6063 alloy
The 3-3/16˝ profile design accepts either a ½" aluminum or ½" wood cladding attached to the interior by a patented fastening system that joins them structurally while separating them physically and thermally
Same sash design used for Liftslides, pivot doors, swing doors, Beefy Bifolds, and large fixed units
Performance
Patented flush track with only 3/16˝ profile above the finished floor
AAMA tested for air, water, and wind loads
Hardened anodized aluminum track that has been time tested for over 25 years in harsh weather environments.
Impact ratings available for various materials including the aluminum wood liftslide
Coastal rated pocketing Liftslide doors tested with wall pockets and high-performance flush drainage track
Materials
Tracks extruded from corrosion-resistant marine-grade aluminum and anodized
Standard woods are mahogany, Doug fir, poplar, pine, and alder
Any wood available for upcharge
Screens
Designed and integrated into the door system
Standard screen is aluminum, 1-3/8˝ thick, max 8' x 11' panel size
Other screen sash options:
- All wood: 1-3/4", 2-1/4". 2-5/8", 3-3/16" thickness options
- Oversized screens use Liftside sash profiles
Hardware
Permanent handles (standard on jamb to jamb systems)
Removable handles (standard on pocketing systems)
Rocky Mountain flush handles by request
GU/Ferco architectural hardware is standard
Finish
Virtually any color matched
High quality AAMA 2605 finish
Kynar 500 is standard finish with outstanding color retention and weather resistance
Powder coating and anodized finishes are also available
FDL Bars
1-1/4", 1", 7/8" widths
colors: bronze, champagne, mill, black
7/8" and 1-1/4" contemporary or colonial, available in aluminum or wood
2-7/8" lock rail (true divided lite), available in all wood, aluminum wood.
Standard FDL includes shadow bars or grids between glass on IG units
Glass
Overall glass makeup is available up to 1-9/16˝ thick can be ordered to match most other glass on a project or meet necessary energy requirements
SmartSun™ and other available coatings greatly reduce heat transfer and UV rays
Simulated divided light (SDL/FDL) and true divided lite options
Triple glazing available
Easier Installation
Weiland tracks are pre-assembled for easier and more accurate installation
A built-in marker assists in accurately installing the finished floor at only 3/16˝ below the top of the track
All units are installed in the Weiland plant before shipping to your job site to ensure perfect fit and operation
Windows and Doors of the Highest Quality and Value