Skip to Content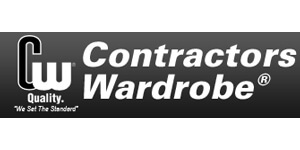 Trust Contractor's Wardrobe for Home Improvement Products
Pellco Windows & Doors strives to provide its customers with unparalleled customer support and quality products. We partner with trusted industry names, such as Contractor's Wardrobe®, to get the job done. They began building their legacy in 1972 by continuously revolutionizing and producing high-quality and innovative products. They have a worldwide operation with top-of-the-line facility's enabling them to make good on their promises. We are proud of our association with Contractor's Wardrobe®. Our partnership with them has benefited both residential and commercial clients as they strive for a better-looking property. For home improvement products in Southern California, trust us today.
What We Can Offer to Our Customers
By working with Pellco Windows & Doors, customers gain a tremendous advantage: Contractor's Wardrobe®'s extensive array of products. Residential and commercial property owners can find anything they need for their remodeling projects, including:
Shower Enclosures
We help our clients find shower enclosures in various budget ranges and design styles.
Duratuf® Glass
Using state-of-the-art glass tempering and fabrication equipment, Contractor's Wardrobe delivers innovative glass products in various styles.
Painted Glass
In the past, Pellco Windows & Doors has helped businesses put their unique stamp on their neighborhood with painted glass from Contactor's Wardrobe®.
Room Partitions
For a modern, sleek take on traditional home design, give a room partition a try. We install an array of styles and sizes.
Cabinet Doors
There are more ways to revitalize a kitchen than a full remodel. Give Contractor's Wardrobe®'s cabinet doors a try. They're great in bathrooms, as well.
Duraflect® Mirrors
Duraflect® Mirrors resist the corrosive impacts humidity, atmospheric conditions, and cleaners have on the glass.
Wardrobe Doors
Wardrobe doors will make any bedroom look cleaner and more organized by hiding clothing and shoe collections behind sliding doors.
Vanity Mirrors
We can install an assortment of vanity mirrors. No matter what design style our customer wants, we can provide it.
Why We Trust Contractor's Wardrobe®'s Unique Product Line
We want to make our customers' lives easier. Remodeling a home is a stressful task, but homeowners should also enjoy the process. Our involvement will reduce the anxiety and amplify the fun factor by ensuring the project goes smoothly. The finished product is perfect. We trust Contactor's Wardrobe® for a reason: They make our job easier either. Providing so many high-end products at affordable prices enables us to help our customers build their dream home.
Windows and Doors of the Highest Quality and Value