Skip to Content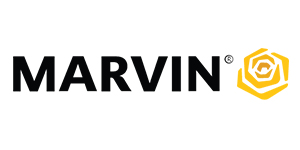 Marvin Windows and Doors in San Diego, CA
Marvin Windows and Doors feature attractive aesthetics, functionality, and long-term durability. With a large selection of windows and doors, Marvin products work in retrofits and new construction.
You can truly customize Marvin windows and doors for the look and energy efficiency you crave. With an expansive selection, including expansive glass with a modern flair to traditional looks, there's a Marvin product for every home.
There's no job that Marvin windows and doors can't handle. With a solid warranty and years of consistent production, we gladly recommend this brand.
Material Options
Marvin products are available in a variety of materials, including fiberglass, vinyl, and wood. Vinyl is cost-effective and requires minimal maintenance. Fiberglass is highly durable and won't crack, peel, or fade. Wood is timeless and works as an excellent insulator.
Multi-Slide Doors Open Up Your Home
Merge interior and exterior spaces with large multi-slide doors from Marvin. Built to be long-lasting and beautiful, these doors will transform your home.
Why Choose Pellco Windows & Doors for Marvin Windows and Doors
We are a certified Marvin dealer, which means we order products directly from the manufacturer. Not all window dealers have this capability. Because of this, you can be assured that your windows and doors will be precise. We also install Marvin windows and doors properly for a lifetime of use
Find out more about the family of Marvin windows and doors today by contacting us.
Windows and Doors of the Highest Quality and Value