Skip to Content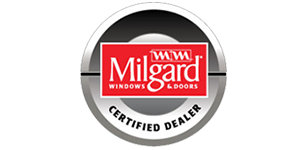 Milgard Windows Deliver Beautiful, Reliable Products
Milgard windows are the perfect option for a high-quality window you'll enjoy for years. Milgard has been building windows for over 50 years, and that says a lot about this brand's quality. Our experience with Milgard has proven to us that their windows are dependable products that are also stunning.
Why Choose Pellco Windows & Doors for Milgard Windows
We have extensive experience with the Milgard brand and work with the manufacturer closely. We offer a large selection of Milgard windows, so you'll have choices, fiberglass, and vinyl. Get competitive pricing and excellent service when you choose us to source your Milgard windows.
Tuscany® Series | V400
Ultra™ Series | C650
Window Selection
Garden Window
PureView® Screen
Vinyl Finishes
Patio Doors
Moving Glass Wall Systems
Milgard Online Brochures
Tuscany® Series | V400 Vinyl Windows & Doors
Style Line® Series | V250 Vinyl Windows
Ultra™ Series | C650 Fiberglass Windows & Doors
Trinsic™ Series | V300 Vinyl Windows & Doors
Thermally Improved Aluminum | A250
AX550 Moving Glass Walls
Milgard Vinyl Windows & Doors
Milgard Patio Doors
Milgard Moving Glass Wall Systems
Milgard Garden Window
Milgard PureView® Screens
Premium Exterior Vinyl Finishes
Window Selection Guide
Door Selection Guide
Milgard Energy Brochure
Care and Maintenance
SmartTouch® and Security MAX™
Lo-Ei89™ Glass Important Information
Why Milgard?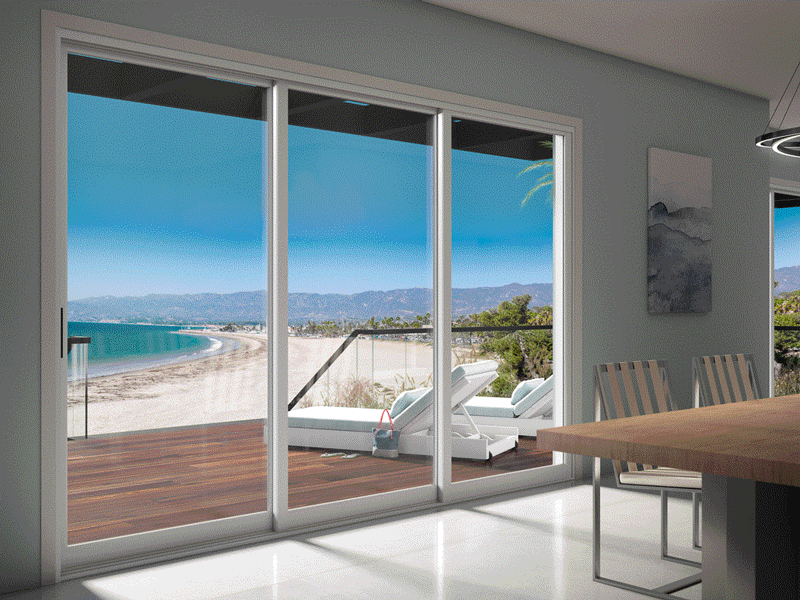 The Tuscany Collection: Traditional Vinyl Windows
The Tuscany Collection features vinyl windows made with the manufacturer's signature vinyl. They extrude their own frame, which meets the requirements of the American Architectural Manufacturers Association (AAMA). These windows deliver traditional style with a variety of color options.
Little to no maintenance
Factory finish that won't fade
Meets ENERGY STAR® standards
Full lifetime warranty
Cost-effective
Multiple window types available
The Style Line Series: Simple Lines and Modern Styling
The Style Line presents a modern vinyl window at a budget-friendly price. Its slim styling allows for more glass and natural light to fill your space.
Signature vinyl formula
Virtually maintenance-free
Meets ENERGY STAR® standards with Comfort Package
Budget-friendly
Multiple window types available
The Trinsic™ Series: Sleek Vinyl Windows
This new vinyl collection delivers a cost-effective way to create expansive glass windows. Narrow frames and even sightlines provide the perfect opportunity to frame your view. Low profile hardware is almost unnoticeable, adding to this refined style.
Contemporary frame
Even sightlines
Exterior frame colors
Full lifetime warranty
Energy efficient
Signature vinyl material
Full selection of window types available
The Ultra Series: The Ultimate Fiberglass Window
These upscale fiberglass windows offer the look of wood with little maintenance. Built to last and be beautiful, the Ultra Series is loved by homeowners.
No maintenance fiberglass
Dark color exterior frames available
Secure hardware
Meets ENERGY STAR® guidelines
Multiple window types available
Learn More About Milgard Products by Contacting Us or Stop by Our Showroom.
Windows and Doors of the Highest Quality and Value