Skip to Content

Centor Integrated Doors: Innovation and Superior Design
Enjoy inside-outside living with no compromises when you choose Centor patio doors. Centor combines all the necessary components for a complete system with doors, hardware, and screens. Let natural light flow into your spaces with these high-quality, well-designed doors. Centor offers bifold, folding, and swing doors
A History of Innovation
Centor's history is deeply rooted in the innovation of bifold hardware systems. Drawing on their hardware designs, the brand now offers a variety of wood-clad bifold doors as well as large patio doors. In 1998, the company designed and patented the hardware for the modern folding door and created the first weather-sealed bifold system, allowing folding doors to be used externally.
With concealed hardware and a sleek design, you'll never have an obstructed view. You'll also be able to operate your doors with simply your fingertips. With Centor engineering, you can be assured your doors will last a lifetime.
They also integrate screens and shades into your doors that are visible only when needed. Thermally efficient, these doors are made to order for your custom requirements.
Quality Materials and Finishes
The doors manufactured by Centor are made from thermally improved materials. They also feature the company's signature paint process. This finishing process ensures the best corrosion protection. You can also choose a hybrid door with real wood on the interior and a cladded aluminum exterior.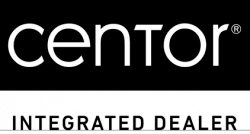 Why Choose Pellco Windows & Doors for Centor Integrated Doors
We are the Centor preferred dealer for the San Diego area and have extensive experience working with the brand. Our skilled staff will provide you with an overview of your options, including operating types, materials, finishes, and more to help you design your ideal patio door. Every door is ordered specifically based on your requirements. After arrival, we'll install your new doors effectively and efficiently.
Discover more about Centor Integrated Doors by contacting us today.
Windows and Doors of the Highest Quality and Value