Skip to Content
Exterior & Interior Doors
Redefine Your Spaces with New Interior & Exterior Doors
Interior doors aren't just functional or a way to create privacy. New interior doors can give your rooms a fresh look, too. Interior doors are a budget-friendly way to redefine any room. Whether you are completing an interior renovation or looking for product for a new build, Pellco Windows & Doors has a vast array of options for any aesthetic.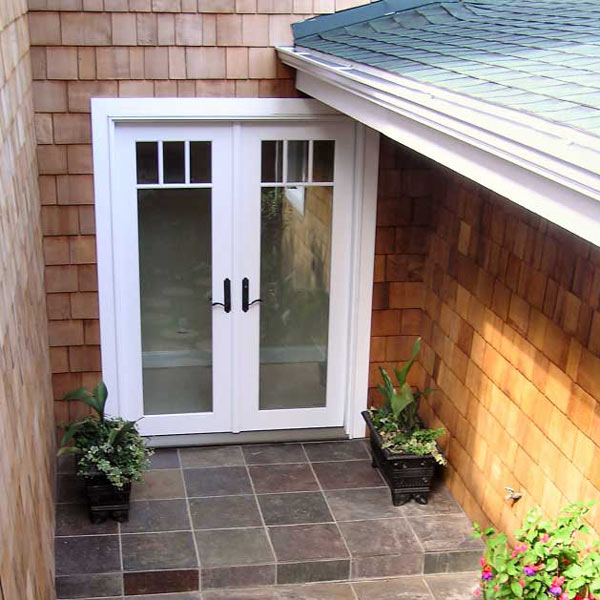 What's Behind the Door Influences Its Design
The average home has 10 interior doors. Depending on what's behind the door, your interior doors could have different purposes. Bathroom doors are for privacy and typically have a solid core to reduce sound transmission. Interior doors that divide two rooms may be more creative. Consider how the use of barn doors acts as a barrier but also adds convenience and style.
Contemporary Interior & Exterior Doors
With a few purposeful lines, interior and exterior doors can display a simple, unique look. Add some color to these doors for a more dramatic look. The smallest accents can add just enough style, creating a signature appearance.
Another contemporary idea is the use of panels. With multiple-panel configurations, you can also add glass. Clear or translucent glass inserts protect privacy or let light into space. With multiple panel options, you can use the same door design throughout with different configurations for a consistent look.
Prefinished Woodgrain: Beautiful Appearance Without the Work
If you love the look of rich wood but don't want the maintenance or costs, choose a prefinished woodgrain look. Prefinished woodgrain interior doors often use a hand-brushed finishing technique and two-tone process for a striking look. They have also molded doors with no gapping or stile/rail separation.
Update Your Spaces Today
Now that you've considered the possibilities of interior door design, it's time to get inspired. View our complete line of interior doors including molded and flush.
Interior & Exterior Door Brands We Trust
There are lots of interior door options on the market, but these brands are the ones that we've found to be consistent in quality and have the widest selection. Discover all the options available today then contact us for a consultation or to get a free quote.
Windows and Doors of the Highest Quality and Value