Skip to Content
Reveal Windows & Doors: Premium, Unique Windows and Doors for Your Home
Reveal Windows & Doors, developed by Pacific Architectural Millwork, exude quality and elegance. They specialize in wood and aluminum-clad windows and doors. They also feature unique timber curtain wall products.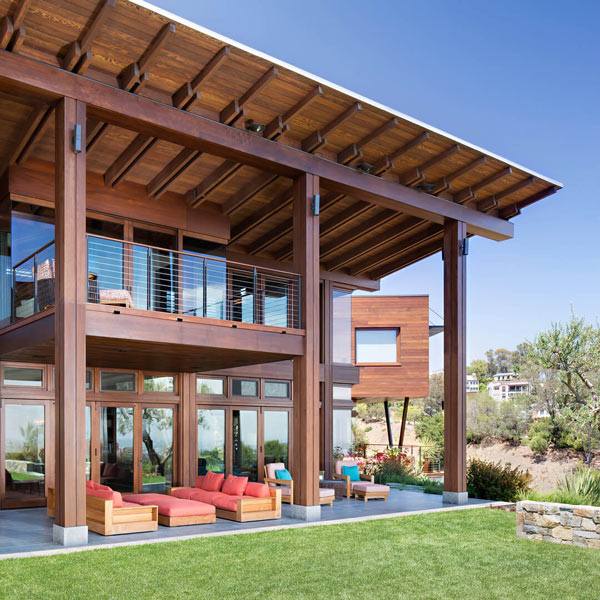 Door Systems, Windows, and More
Reveal Windows & Doors offers a full line of products that can all be customized to your specific design needs.
Slide & Seal Door Systems: The brand's patented door system that slides and seals with ease is a perfect choice for high traffic areas. It's your upgrade to traditional lift and slide doors.
M-Series Windows: These European style windows are luxurious and have integrated nail fins for easy installation. Window operating styles include casement, awning, tilt-turns, sliding, and fixed.
Timber Curtain Wall System: Designed as an alternative to standard aluminum storefronts, these wall systems offer superior thermal performance while also offering aesthetic appeal. Upgrade your storefront with this wall system.
Wood-Aluminum Doors: Experience the beauty of wood on the interior with a cladded aluminum exterior. With protective finishing, these doors won't lose their shine. Choose from a variety of operating types: bifold, pivot, sliding, and swing doors. Bifold doors can extend to up to 36 feet for a true wall of glass.
Why Choose Pellco Windows & Doors for Reveal Windows & Doors
We are a certified dealer for Reveal and offer our customers a guided experience in selecting your new doors and windows. We'll be happy to go over each operating style and the pros and cons for each. With this information and your space specifications, we'll help you plan out a design that functions just as you'd like and looks gorgeous. You won't find better Reveal experts than our staff, who'll assist you from project completion through installation and beyond.
Find out more about Reveal Windows & Doors today by contacting us.
Windows and Doors of the Highest Quality and Value