Skip to Content
The Finishing Touches: Skylights, Hardware, and Moulding
Pellco Windows & Doors offers more than just windows and doors. We also offer multiple skylight options, hardware, and moulding. These finishing touches can transform the last pieces of your renovation.

Let Natural Light into Your Rooms with Skylights
Skylights are a beautiful way to welcome sunlight into your spaces. Built to perform, the produce we offer are of the highest quality and won't leak. There are multiple options available, including a "Fresh Air" option that opens so you can ventilate your home and feel the soft breezes. Need a skylight for a small space that needs some light? We've got those, too!
Customize Your Doors with Quality Hardware
Hardware is a great way to add something special to your doors. Not only is the door hardware we offer beautiful, but it's also made with quality in mind. Hardware choices vary from ornate to simple so that it can fit any home's aesthetic. With a large selection available, you'll be able to create the door of your dreams.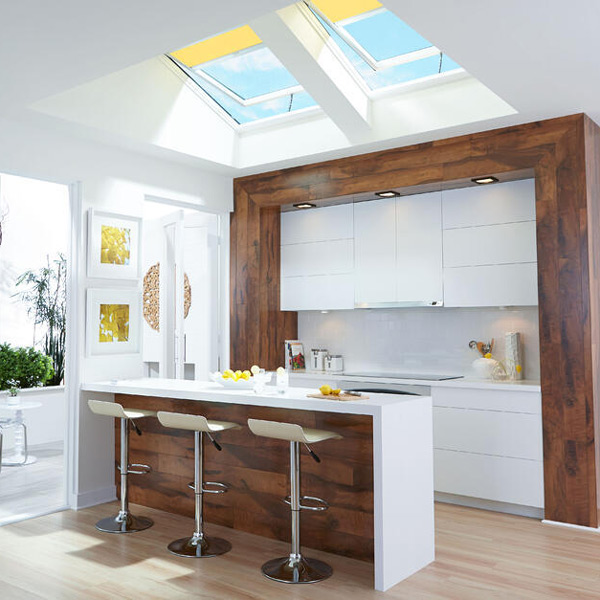 Mouldings to Beautify Any Room
Mouldings add just enough definition to make any room stunning. You can choose mouldings in a variety of species including pine, oak, cherry, maple, and mahogany. These mouldings can be clean and modern or more ornate and traditional. It's all about what fits your home's style.
Moulding truly elevates any space and give it that something special that transforms the look. We'll be glad to help you determine which moulding is right for your based on your taste and budget.
Skylight, Hardware, and Moulding Brands We Trust
The most important thing about choosing brands to offer to our customers is knowing they have a long history of delivering top-notch products. We've worked with all these brands and are confident in their quality and durability. Check out the possibilities by clicking on each brand.
Skylights
Windows and Doors of the Highest Quality and Value